Rob Volpe
Listen Better to Foster Empathy
Rob Volpe
Show Notes
How much empathy does your work culture have?
The Chinese use two characters to represent the word, "crisis."
One denotes "danger."
The other–"opportunity."
Dr. Joey's guest on this episode of the Work Positive podcast, Rob Volpe, says you choose which to work from. Most work cultures choose "danger" and have an empathy crisis. This empathy crisis is dangerous because we miss connecting with our work and each other.
Yet the empathy crisis is also an "opportunity." Listen to focus on the opportunity and discover how you.
🌞 understand the empathy crisis, its contributing factors, and how to recognize their impact.
🌞 implement the 5 Steps that foster empathy from Rob's book, Tell Me More About That: Solving the Empathy Crisis One Conversation at a Time.
🌞 explore the benefits of an empathetic work culture like collaboration, higher retention rates, and greater inclusion.
Rob Volpe is on social media as the "Empathy Activist." Reach out to him at Rob Volpe's Website. Get his book here. 📚
******************************************************************************

Tired of negative work conversations?
Get positive with the free course, Something to Talk About from Dr. Joey Faucette: https://www.workpositive.today/somethingtotalkabout.
Get in touch with Dr. Joey at www.workpositive.today
Website: https://workpositive.today
LinkedIn: https://www.linkedin.com/in/drjoeyfaucette/
Facebook: https://www.facebook.com/WorkPositiveToday/
Youtube: https://www.youtube.com/channel/UCd1x1Sh3zPnz49lQ2MX68Zw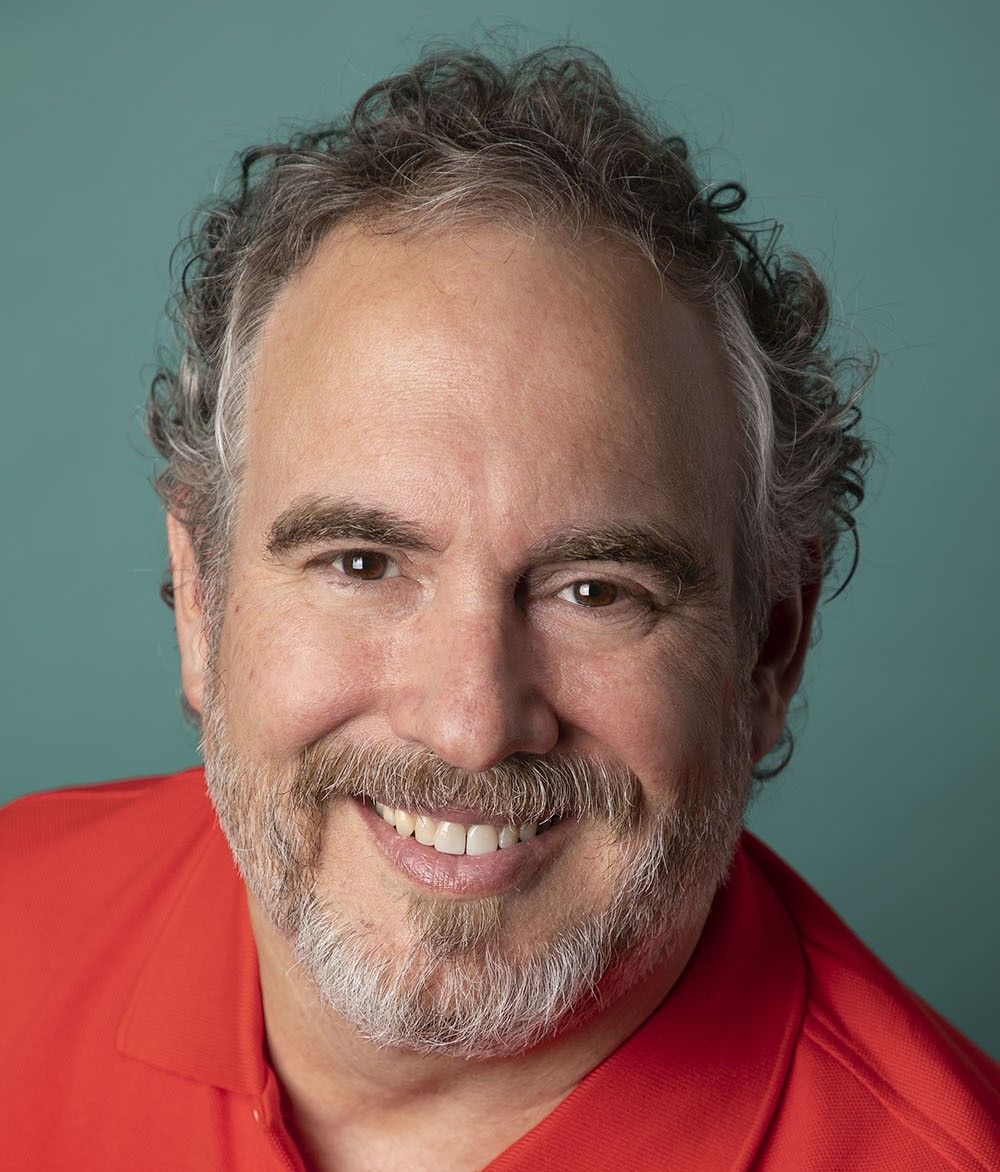 Rob Volpe
Author | Tell Me More About That: Solving the Empathy Crisis One Conversation at a Time

Rob Volpe is a thought leader in the role of empathy in marketing and the workplace. As CEO of Ignite 360, he leads a team of insights, strategy, and creative professionals serving the world's leading brands across a range of industries. A graduate of Syracuse University's S.I. Newhouse School of Public Communications, Rob has been studying empathy since 2010 when the University of Michigan study came out showcasing the empathy crisis.


Check out his websites at www.ignite-360.com and www.5stepstoempathy.com and get social with Rob on IG  |  FaceBook  | Twitter | Linkedin | TikTok
Tell Me More About That: Solving the Empathy Crisis One Conversation at a Time by Rob Volpe
It's time to shape up your empathy muscle.
Empathy is in short supply these days―and it's hurting us. From the rise in workplace bullying to increased anxiety and depression, a lack of empathy for one another is wearing away at the gears of society, grinding us down to the nubs. The very technology that is supposed to keep us connected is driving us apart, with face-to-face interactions on the decline, and news filtered through an echo chamber that shelters us from other points of view.
But all is not lost.  Enter Tell Me More About That: Solving the Empathy Crisis One Conversation at a Time [ISBN: 978-1774580899]


In an article or interview, Author Rob Volpe provides his observations about empathy such as:
The two different types of Empathy
How humans, despite what society would have us think, are hard-wired for empathy
The staggering 40% decline in empathy in college students
How 31% of US adults aren't able or refuse to see another's point of view
Why 90% of Gen Z'ers are far more likely to stay at an empathetic employer
How 79% of CEOs admit to struggling with balancing empathy with seeming unworthy of respect
How 86% vs 60% of employees feel able to manage the demands of work and personal life with an empathetic leader guiding them
and a whopping 86% of customers say empathy is the biggest driver of loyalty
Praise For Tell Me More About That
"Rob Volpe illuminates not just the why, but the how, of empathy. With clarity, honesty, and deep insight, [he] shows how every interaction offers us the opportunity to build more connection and understanding—and ultimately a better world for us all."  
—Rishad Tobaccowala, author of Restoring the Soul of Business: Staying Human in the Age of Data 
"Tell Me More About That is a must-read for anyone who cares about how we live and lead into the future. Rob Volpe has poured his wisdom, heart, vulnerability, and experience walking in other people's shoes into this thoughtful, funny, informative book."  
—Andrew Blotky, founder and CEO, Azure Leadership Group, and author of Honestly Speaking: How the Way We Communicate Transforms Leadership, Love, and Life
Click here to see all episodes