Redefine Your Reality, Achieve Your Work Dreams, and Transform Your Work Culture.
—
Imagine feeling a sense of achievement and elation as you positively transform your company culture. Additional revenue generated. Your customers' faces as you provide a new solution to their problems. Relive the looks on your teammates' faces as they notice how your changes are working.
Read Work Positive in a Negative World: Team Edition and make this a reality.
Order Your Copy Today!
In his newest book, Work Positive in a Negative World, Dr. Joey shares with you:
—
Why earning a paycheck doesn't mean you have to forget about dreams and passions
The five magical words that can help you transform your work culture from negative to Work Positive
Why the current market's economic conditions do not determine how much success you enjoy
What a Priority Trigger is, and how to make it work for you in creating your best work life
How to find or create work that is a blend of your talents, dreams and calling
Why it's so easy for your mind to focus on the negative at work — and what to do instead
The three qualities you share with others that draw them to you and make your work life better
What 'listen to understand' means, and how your work benefits once you learn to do it
What you can do if you feel disconnected and dissatisfied at work
How to define your own reality (in spite of the world's negativity)
How to unleash your positive energy to get more done, better, and faster than you ever thought possible
What to do when work feels repetitive or meaningless
How 'slowing down to speed up' works to help you get more done — faster
Why do-overs are absolutely possible (and this time, you can plant what you've learned into your next work experience)
What you need to know if you get so involved in a task that you lose sight of the big picture
How worry fogs your perception about work
How all the squawking at work can cause you to produce less, cause a decrease in your sales, or cause you to work longer hours
Get your copy of Work Positive in a Negative World, Team Edition.
Bonuses
—
Get these free bonuses when you purchase Work Positive: Team Edition
Work Positive Checklist
---
A simple checklist that coaches you to attract top talent and reduce team turnover and step away from Kevin Culture.
Work Positive Cheat Sheet
---
Use this easy-to-follow guide to implement the habit-sets of the Work Positive framework.
Work Positive Grab & Go Inspirations
---
Quick-read positive thoughts to start your day in the best mindset to ward off Kevin Culture.
Work Positive Affirmations
---
Begin each day the Work Positive way. Listen as Dr. Joey shares positive affirmations that repel the negative effects of Kevin Culture and preps your mind to make culture count.
What Others Say about Work Positive...
—
"This book shows you how to unleash and channel your positive energy to get more done, better, and faster than you ever thought possible."
—Brian Tracy,
author of How the Best Leaders Lead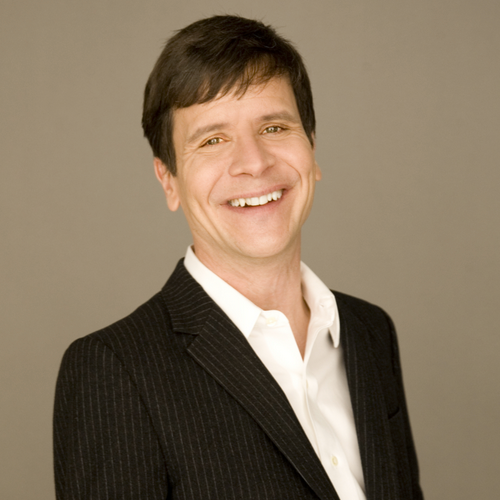 "Work Positive in a Negative World is about power, action and principle. It's helpsful, and most of all, paradigm shifting. In our always-on negative oriented media culture, Dr. Joey's book is a gift. Read it and change your work life for the better."
—Tim Sanders,
author of Today We Are Rich
"Read Dr. Joey's Work Positive in a Negative World and discover how to be one of those rare people that creates happiness wherever they go. If you do, you'll be labeled a big thinker and get to chart your own course."
—Michael Port,
author of Book Yourself Solid
"To apply the strategies in this book is to dramatically improve your business and life. -period. Dr. Joey's insights into how to Work Positive in a Negative World provide a powerfully effective blueprint for achieving higher levels of success in all areas of your life, to the point where others will be specifically seeking you out because they want the chance to network with you!"
—Dr. Ivan Misner
New York Times bestselling author and founder of BNI,
the world's largest business networking organization
Meet Dr. Joey Faucette
—
An executive coach, culture architect, and host of the Work Positive podcast. His best-selling book, Work Positive in a Negative World: Team Edition, is the manifesto for developing your positive work culture.
He has spoken to thousands of people within companies and associations annually for decades.
Dr.Joey is a prolific writer of over 1,000 articles that have appeared on the websites of Fox News, CNBC, Wall Street Journal Market Watch, MSNBC, Entreprenur.com, and countless others.
His content reaches people in more than fifty countries.
He and his wife have two adult daughters and son-in-laws, the most brilliant and beautiful granddaughter ever born, four grand-dogs, and enjoy living on Pleasant Gap Farm with their two cats, horse, and Maggie Mae the yellow Lab.
Work Positve in a Negative World
Team Edition
Get your copy of Work Positive in a Negative World: Team Edition. Discover how to transform your company culture to Work Positive
Order Your Copy Today!
Tired of negative work conversations?
Get Something to Talk About FREE!
The Something to Talk About mini-course coaches you to transform your work conversations:
Module 1: "I did it" becomes "We did it"

Module 2: "I already know that" becomes "Please show me how."

Module 3: "I'm a failure" becomes "Let us try again."

Module 4: "My work will be better when…" becomes "Let's do what we can today."

Module 5: "I pulled myself up by my own bootstraps" becomes "We wear loafers."